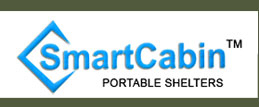 PEB Warehouse
Product Code : Industrial Warehouse
Industrial Warehouse and PEB Warehouse:-

Our Industrial Warehouse severally built and designed to satisfy all necessities of our shoppers. the most principle of our's is to offer future maintenance and energy price. Stronger, a lot of engaging, more cost-effective. make certain to appear at Frontline Roll forms for your next building/warehouse project.

In addition to aesthetics and practicality, we are going to be designed with structural integrity and sturdiness in mind. There ar several structural style choices obtainable in market, and that we will suggest the most effective choices for your applications. you'll be able to trust on our experience and our outstanding client support to guide you thru this coming up with part to urge it right before your warehouse is erected. raise our technical specialists for tips about a way to produce your ideal warehouse house.

PEB Warehouse Advantages:-

*PEB Warehouses are now using in construction of agricultural warehouses / godowns.

*Farmers can save more by using these Store Rooms/warehouses through PEB Structures.

*Construction of PEB Store Rooms/warehouses are pretty fast (almost 25% of time).

*This Warehouses can be re-locatable, non-perishable and we can sell as scrap after it is demolishing(as price of steel is always up).

* NABARD gives subsidy of 20% on rural Warehouses built in towns and small villages for storing Agricultural items.

* Each and every village should have one such PEB warehouse to Store from Seasonal Disasters i.e fire, rain, sun, Thefts.etc..
Features of Business Warehouse/PEB:

Our building will be used for a mess of comes starting from alittle curtilage look to an outsized warehouse.
we provide a range of shapes and sizes that may be expandable even when your building is built.
we've several models that vary to satisfy each the aesthetic and purposeful wants of any client.