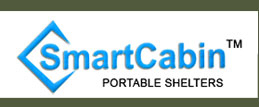 PUF Panels
Supported by the services of experienced quality controllers, we are engaged in manufacturing and exporting an extensive range of PUF Panels. These panels are developed using high quality steel and PUF material sourced from the reliable vendors of the industry. Our offered Poly Urethane Foam (PUF) Panels are highly demanded in sports centers, commercial premises, offices, warehouse and factories. Available in different colors and designs, these panels can also be customize as per the needs of our clients. These are highly appreciated by our clients spread in U.S, Middle East and Europe.
We cater to the different specifications of our clients by offering a wide assortment of Panels/ PUF SIPs. These are made from unmatched quality raw materials to provide them a robust construction. Their outstanding durability and heat resistance capacity makes them highly demanded structural insulated panels.
Product Features:

SIPs are effectively stronger than the traditional 2x4 or 2x6 walls and fully capable of withstanding the impact of class 6 Hurricanes.
Efficiency of SIPs is more than the same R-Value conventional insulation.
SIPs require 25% less energy in comparison to typical stick frame house.
SIPs add only around 1% extra to the total cost of a building made with traditional construction materials but the energy saving property of SIPs compensates the cost.
SIPs are easy to install, thus help in saving the time involved in construction and minimizes labor cost.
SIPs can be easily installed with any number of door or window combinations. This excellent flexibility of SIPs make them perfect of any type of architectural design.
These completely match the national Building Codes.
A 15-minutes fire rating of SIPs makes them suitable to the fire code regulations.

Product Attribute:
Durable paint
Withstand unpleasant conditions
Easy to install
Less maintenance
Rugged construction
Superb portability
Excellent quality

Product Parameters:
Thickness of core materials: 50mm,75mm,100mm,150mm,200mm approx
PUF Panels Width: 1150mm, 950mm approx.
PUF Type: Polyurethane Sandwich Panels
Steel Thickness: 0.2mm-0.6mm approx.
Panel Material: PUF materials,metal
Surface protection: PVC foil
PUF Panel Color: Customized
Width: 950mm/1150mm
Product Advantages:

Good fire-resistance PUF panel
noise-absorbing PUF panels
Fire resistance panels
Waterproof & high hardness
Technical Specifications:

Weight: The weight of A 4 x 8 x 4 ½ ' SIP is about 100 lbs.
R-Value: R-20 for a 4 ½ " thick SIP.
Cladding Material: These can be cladded with a variety of materials like precoated steel, aluminum particleboard, CR or GI of suitable cladding thickness according to client specifications.
Dimensions: Aluminum and GI panels are available in standard dimensions of 1200mm and precoated steel panels have standard dimensions of 980mm. Dimensions of our panels are coated in mm and the maximum height in which our panels are offered is up to 340mm. A completed foamed panel has a tolerance rate of /- 5mm.
Insulation Material: Premium-grade Polyurethane foam is used to manufacture these high quality panels by the assistance of foam injection machine delivering high pressure. These CFC-free ('k' value 0.02 W°K) panels have a density range of 32 kg/ m3 to 70 kg/ m3. The overall technical specification & properties of foam used can be provided to our clients on demand.
Insulation Thickness: It differentiates from 50mm to 300mm as per the specifications our clients or the projected application area.
Panel Jointing: A patented cam lock process is implemented to perform panel to panel jointing of dry female and male reversible joint. Across the length of panel, these locks are settled at a distance of 300mm from center to center. Secondary panel affixing mechanism is also available is required.